Server Ice Point (SIP) are one of valuable item in Raiser-Online.
You can trade SIP to get fantastic rewards at SIP Collector NPC (Eclipse)
How to get to Eclipse NPC?
# Go to Cronus, market and look for PK_LEAGUE / GiantGuard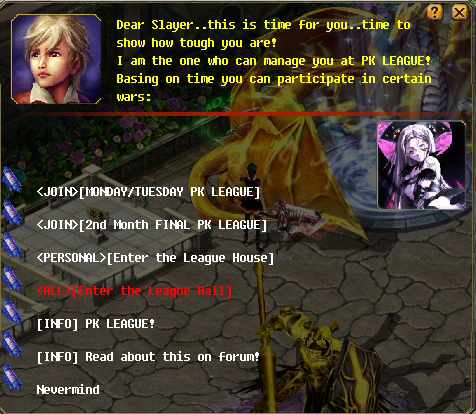 # Enter league hall option as shown above. and find Eclipse NPC in this image.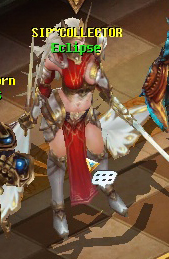 How to get SIP?
Player can get SIP by taking part in special events and hunting for Advance beasts in certain maps Refer to :
http://raiser-online.home-forum.com/t68-feature-advanced-beast-invasion
for more information

Eclipse NPC option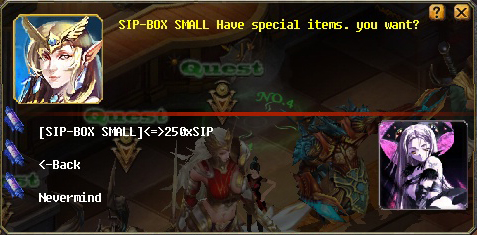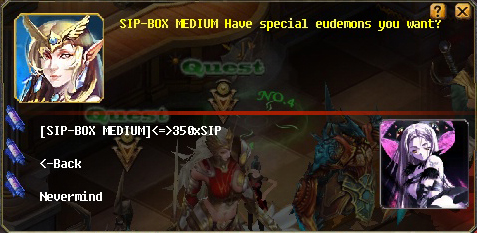 Rewards list for SIP boxes
ITEM WITH MARK * ARE RANDOM
*Click on the spoilers to see the reward list !
SIP SMALL BOX
Spoiler:


   *200xDragonHead (RARE) !!
   *100xDragonHead
   *100xDivineExp (RARE) !!
   *80xDivineExp
   *50xDivineExp
   *10.000.000 EP
   *7.500.000 EP
   *6.000.000 EP
   *1.000.000 EP

SIP MEDIUM BOX
Spoiler:


   *Earth Guard Elemental pet / Lacuna RARE !!

   *Little Cat[W] pet
   *Little Cat[M] pet

   *Red.Crystal dragon Mount
   *Crystal Dragon Mount
   *Snow Wolf Male Mount
   *Snow Wolf Female Mount

SIP LARGE BOX
Spoiler:


   *1x LEGION TOTEM CARD - opens all legion totems
   *100x DragonHead
   *100x 38*UniversalXO
   *30x SethBlood
   *BloodSkyper (Mount)
   *6.000.000 EP
   *20.000.000 EP
   *30.000.000 EP

Last updated : May 2017



Posts

: 13


Join date

: 2017-05-07





Similar topics
---
Permissions in this forum:
You
cannot
reply to topics in this forum