Introduction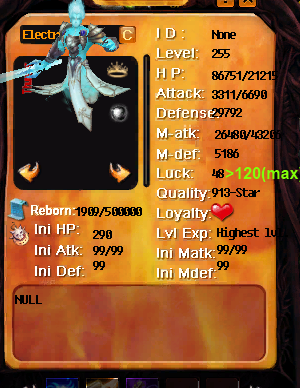 There are 2 type of luck compose:
1. Luck major compose - Major eud will absorb luck from minor eud(Need same eud to compose)
2. Luck improve - Using violet stone and Super violet stone to compose (from 70 to 120 luck)
Normal Eudemon luck Compose:
a) For normal eudemon, you can just use batch hatcher to hatch same eudemon.
b) Find compare to get higher luck.
Donation pet/ AdvPET:
a) Everyone knows that all AdvPet or Donation pet (Including astral eud) consider rare eudemon(Unless you have many eps/real cash to buy same eud)
b) the only way you can maximise luck for those eud is by checking available pet/easy to find pet which share totem with the advPet/donation pet that you have.
c) As long as  u can register your AdvPet/Donation pet in legion totem means that pet has its shared totem with.
d) here are some list of AdvPet and its share totem. If you found more, you can just add on the comment section for me to re-update this post (some AdvPet/ Donation pet/ Astral still dont have share totem or will be update later in-game)
| | |
| --- | --- |
| AdvPet/Donation Pet/Astral |  Share totem/High Availability to get |
| Electro (AdvPet) | Mercutio |
| HarppyGoddes(AdvPet) | MageDodo |
| Armorer (AdvPet) | BloodPhantom |
| Oxion(VIP7) | FireRaptor |
| FairyOlivia(Donation) | RubyDino |
| LightGuard(Donation) | RubyDino |
| ArchAngel(Astral) | JoyCattle |
e) Some share totem eud are easy to get (such as shopping mall) but cant re-hatch such as mageDodo and JoyCattle. Your only option is hatch> drop eud (magedodo have bugs, cant be drop. You can just send it to mannequin and delete that manne)
Overview On How To Luck Compose
Luck <70 (Luck below 70)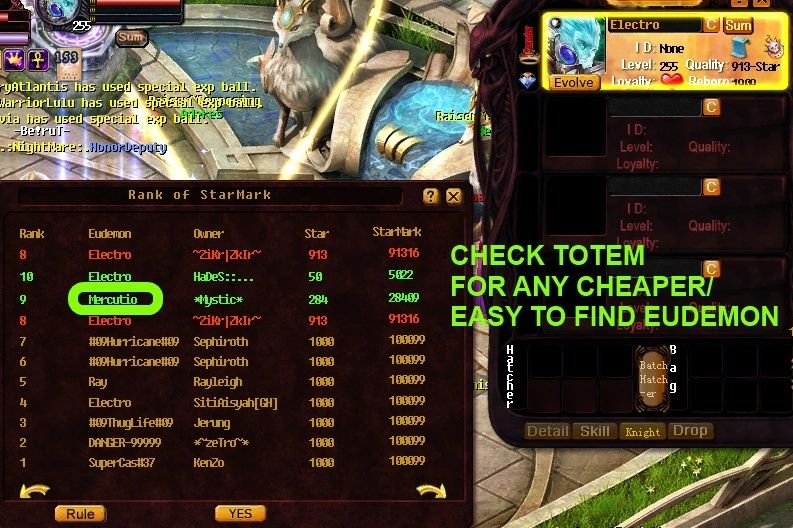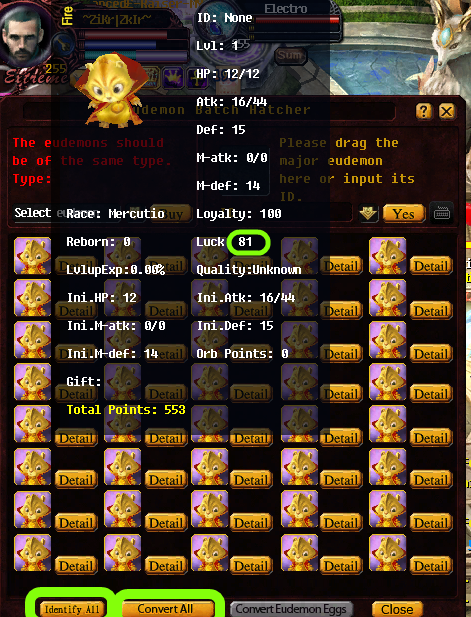 Luck above 70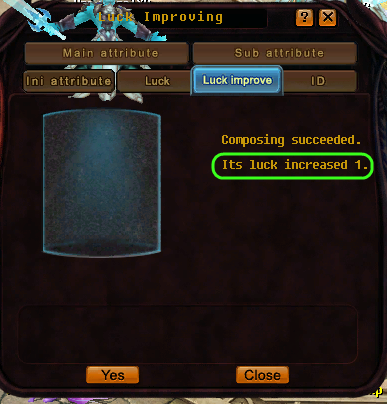 ===============================

Main forum link: http://goo.gl/XkQPqR
Full Quest list : http://goo.gl/XzCrKh
Vote System Guide&Reward : http://goo.gl/A84Pzk
Horn Feature HornBox : http://goo.gl/mMqBpO
Horn Feature WarGate: http://goo.gl/2j62Kz
Vote here : http://goo.gl/aNHCQm
===============================



Posts

: 45


Join date

: 2016-01-02


Age

: 24


Location

: rawang




---
Permissions in this forum:
You
cannot
reply to topics in this forum