Quest Time:
Anytime (Cooldown 40 minutes)
Requirements:
High player (Player with Adv eudemon)
Limitation:
None
Entrace:
Cronus (1430,1043)
Key Item:
DragonPart
Rewards:
SuperDivine,RO270kCard,SpecialCloth,DivineExp,DragonHead,CastleStone,MP,GP,LeaguePoint
Brief Walkthrough
1. Kill Rot Walker for his salvation.
2. Destroy the poles and kill knights to unseal the Wailing Banshee. Kill her.
3. Kill Abyss Knight.
4. Kill the WickedPriest and his servants. (Optional)
5. Kill Defiler for the last bosses
6. All bosses drop Special Item
The Location of Bosses:
Details Walkthrough
Once your enter, time will count and automatic out (limit 1hour)
Entrance: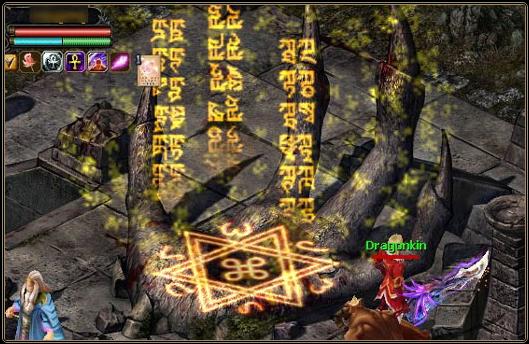 You found some Dead Adventurers in the Sepulcher. Click on them and you will get some clues.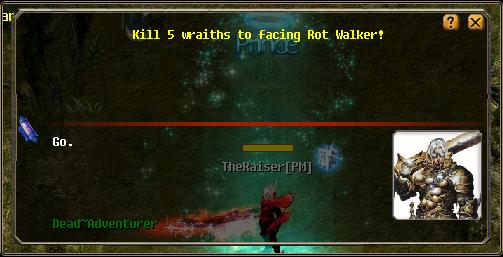 Pull the Rot Walker to the blood-stained pit and kill him for his salvation, then you can continue on your adventure.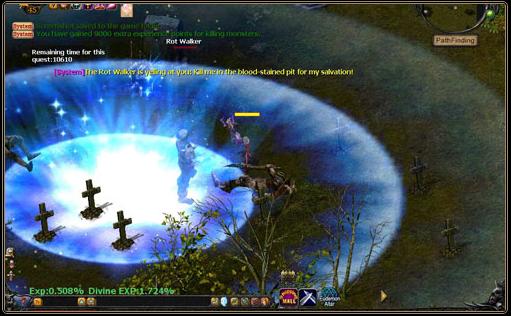 Kill the knight servants and destroy all the poles, and then kill Fiend Knight, Evil Knight, Slaughter Knight and Disaster Knight to unseal the Wailing Banshee. Kill her to release her soul!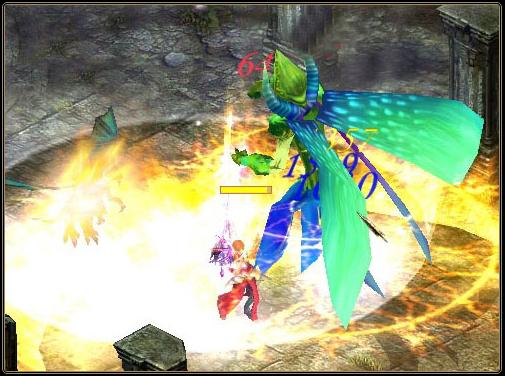 Kill all the Wicked Priests to summon your target - Abyss Knight, who will revive many times. Be patient and hold on. This trial calls for great perseverance.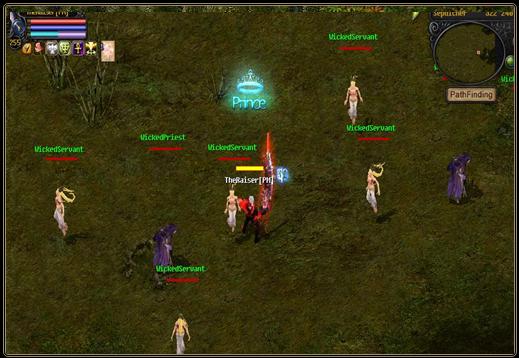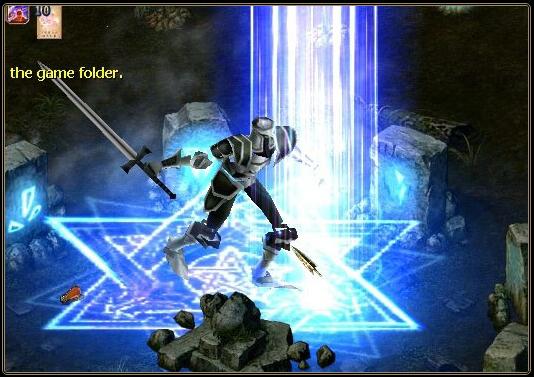 If you have enough Quick HP Potions, you can give them to the dying soldier to save his life and gain some EXP rewards.
Now you are arriving in a dreadful place.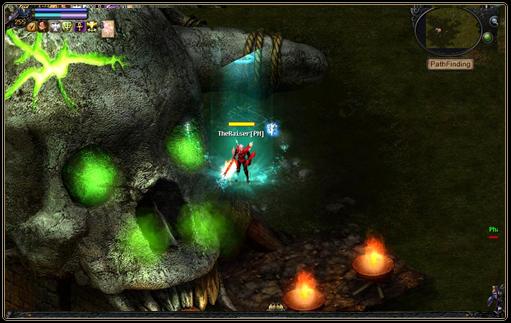 2 lines of Pharaohs are standing before the skulls, together with 4 Wraith Statues. Defiler must be buried here. Sacrifice 10000 HP to each of the 4 Wraiths and kill them to awaken Defiler.
After defeating 4 Wraiths, Defiler will awaken and all pharaoh will awake too! beware!  


How to play (Watch video)

Best Regards,
Raiser Online Staff
Admin




Posts

: 88


Join date

: 2015-12-31




---
Permissions in this forum:
You
cannot
reply to topics in this forum