Halloween in 2017 will consist from at least few Events!
TIME: 1.10.2016 - 1.11.2016
TIME: 5.10.2017 - 4.11.2017
LOCATIONS: Cronus,GobiDesert,Island and Icyland. (Slayed all monsters)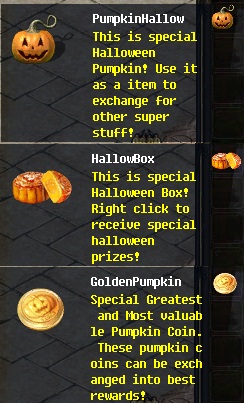 1st Event: Halloween Shop (New Casual,Hair,Mount)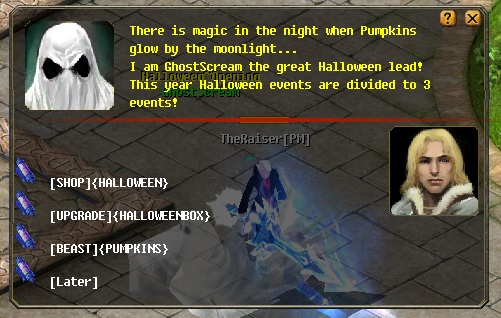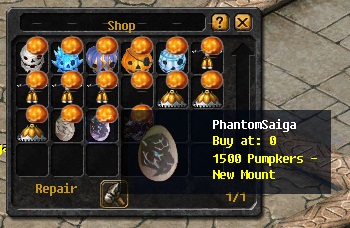 2nd Event: Pumpkin UPGRADE to HalloweenBox
-6.000.000 EP
-MoneyPoint
-DivineExperience
-XP Booster
-Nobility +20Billion
-DragonHead
-25*UniXO
-FairyOlivia
-EarthGuard
-LightGuard
-MYR Ticket
-GoldenAnimal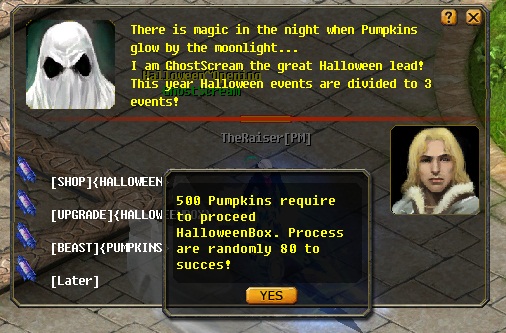 3rd Event: Pumpkin Beast (GoldenPumpkin available soon)

- Slayed the beast on Tuesday-Wednesday and Friday-Saturday to receive the rewards!
- DarkMarsh,Volcano,Lostland and Cronus
- Every map 4 monster x 4 map
- 2 hours per respawn
- GoldenPumpkin  Collect 300 and Right Click to receive RaiserGift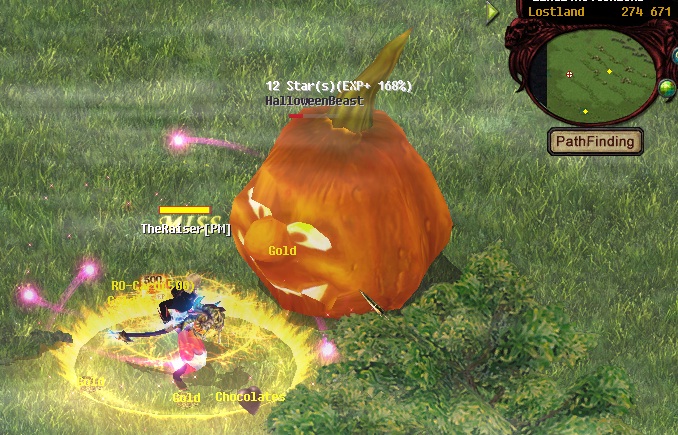 Additional Screenshot:
DanteSaiga:
PhantomSaiga:
Furios/White Tiger:  (this mount is only available via donation)
RadClif:
Sacha: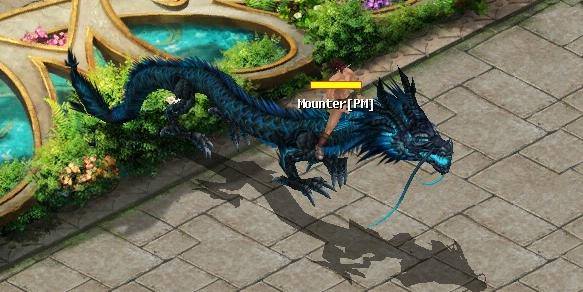 GoldenTiger:
RaceBike: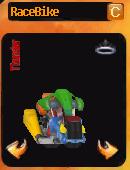 DarkAcinonyx: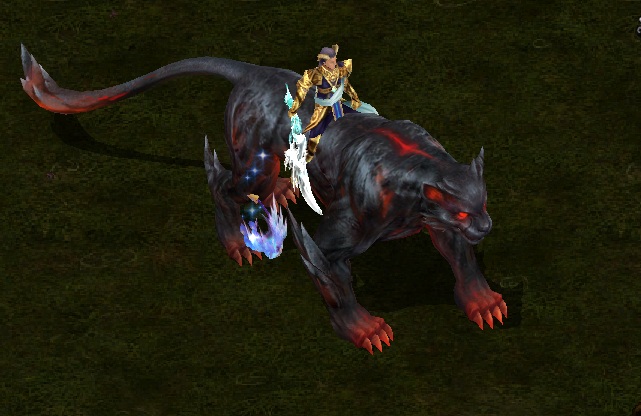 RedAcinonyx:
M-RoboRaptor:
W-RoboRaptor:
NEW CASUAL AND MOUNT WILL BE RELEASED SOON!

Best regards,
Raiser Online Staff

Last edited by TheRaiser[PM] on Thu Oct 05, 2017 12:18 am; edited 4 times in total
Admin




Posts

: 88


Join date

: 2015-12-31






Posts

: 12


Join date

: 2016-01-01





Similar topics
---
Permissions in this forum:
You
cannot
reply to topics in this forum